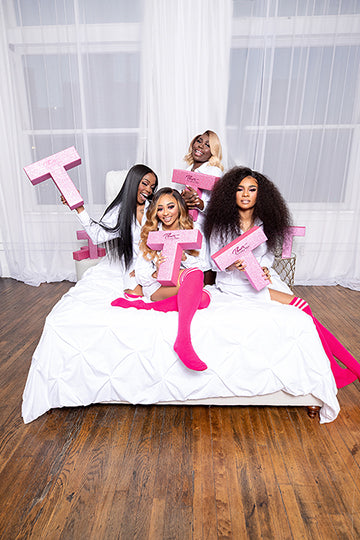 OUR STORY
That's A Lotta Hair is an online boutique with the primary focus of providing the highest quality of RAW and Virgin Luxurious Hair Extensions; while providing the best customer interactions. We understood the need for more trusted and reliable vendors; that could actually over deliver on their promise.

Our collection has no synthetic fibers, no animal hair and no chemical processing. We continually seek knowledge and invest in the best products and services. We seek to cultivate customer intimacy through various channels: by engaging in open dialogue with our customers, integrating some viewpoints in certain methods and procedures and by defining how Beauty & Excellence goes hand in hand. In doing so, we build awareness, value and drive innovation forward.

Formed in 2018, we're committed to providing unparalleled products, services and remarkable customer experience. Our mission is to instill in every woman that she's unstoppable, her qualities are always enough and she's "THAT GIRL."

"All she has to do, is believe and seek to achieve."


___________________________________________________
OUR SINCERE PROMISE
A commitment to provide the best unprocessed and chemical free raw and virgin luxurious hair extensions. 
___________________________________________________
The 5 Cornerstones
Our customers should feel our products and each customer experience has a high level of...
1. Customer Experience: we are focused on making sure each customer interaction and experience adheres to the highest standards.
2. Dedication: we are dedicated to providing superior product quality, highest level of integrity and superb customer experience. 
3. Integrity: we operate and deliver in excellence. 
4. Loyalty and Trust: we build loyalty and trust by communicating honestly. We serve as a trusted and reliable supplier; as well as a valued partner. 
5. Quality: we strive to provide superior quality products. We seek for continuous improvement and respond aggressively to change